2021 Butler County Soccer Registration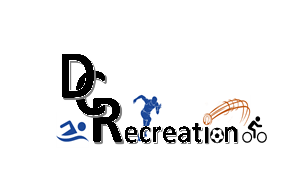 Soccer League for Boys and Girls Ages 4-19
Child must be 5 years old before 8-1-20, and must not be 20 years old before 8-1-2021
Open Registration @ David City Auditorium, Upper Level
Sunday February 7, 2021 1:00 p.m. – 3:00 p.m.
Monday February 8, 2021 6:00 p.m. – 8:00 p.m.
If you are unable to make these times, please email the soccer association to work out registration.
Uniforms and socks can be ordered/purchased at registration.
League Description and Dates:
Ages Pre K-12th

Minimum of 6 games

All games in David City
| | |
| --- | --- |
| Sunday, Feb. 7th | 1st Registration Day from 1:00-300 p.m. @ DC Auditorium |
| Monday, Feb. 8th | 2nd Registration Day from 6:00-8:00 p.m. @ DC Auditorium |
| Monday, March 1st | Late Registration Fee BEGINS (submit registration before this date) |
| Saturday, March 13th | Picture and Pancake Day 8:00 a.m. -12:00 p.m. Cookie Dough Orders Due |
| Saturday, March 27th | First Games |
Volunteer Deposit is required at registration! Cash deposits will be refunded and Check deposits will be shredded after a volunteer activity has been completed. Volunteer Activity examples include: working a concession stand, coaching a team, officiating a game, or assisting in another way.
Contact us for any further information:
Recreation Coordinator: William Reiter- (402) 764-0629 OR wreiter@davidcityne.com
Soccer Association Email: bcsanebraska@gmail.com
Facebook: @butlercountynebraskasoccer
Remind Me App: code @c4dbd9
Address: P.O. Box 95, David City, Ne 68632
We are looking forward to another great season!!!
2021 Butler County Soccer Registration